Properties

Found

Here you´ll find the complete portfolio of all the properties that Brilliant Real Estate offers you that are either for sale, long term rental, short term rental and now even holiday rental. From villas, apartments, fincas or high quality new build villas to commercial properties, including hotels, catering venues, agricultural and industrial objects in Moraira, Altea, Benidorm, Alicante, Calpe, Denia, Jávea, Marbella, Ibiza, Mallorca, Barcelona.

Take a look at them and don't hesitate to contact us if you find any that catch your eye.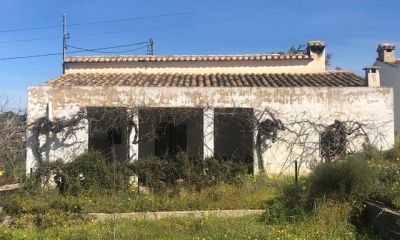 Town House · Sale
Gata de Gorgos (Gata de Gorgos · Alicante)
REF. TR-7796200
Cottage to reform in Gata de Gorgos. It has 800m2 of plot. The house has water and light.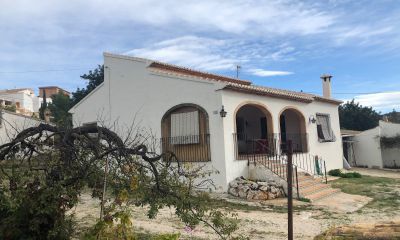 Villa · Sale
Gata de Gorgos (Gata de Gorgos · Alicante)
REF. TR-4999215
Finca · Sale
Gata de Gorgos (Gata de Gorgos · Alicante)
REF. 9996787BRC
Country house Finca in Gata de Gorgos (Costa Blanca Alicante). Rustic style country house, 500 metres from the village of Gata de Gorgos and it's shops and services as well as of the public walkway along the river Gorgos. On this public walkway you can enjoy a...
Villa · Sale
Gata de Gorgos (Gata de Gorgos · Alicante)
REF. BG-5239406
Finca for sale in Gata de Gorgos, very quiet location but only 3 min from the center of Gata de Gorgos. Within 15min you are on the beach of Jàvea, Dénia or Moraira. The Finca enjoys the sun all day long and offers a 360 ° panoramic view of the surroundings. You...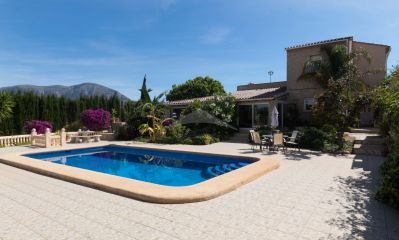 Finca · Sale
Gata de Gorgos (Gata de Gorgos · Alicante)
REF. PB-5573424
This unique property is set on a large plot of land of approximately 6000m² near Gata de Gorgos and only a short drive to Moraira. Access is via an electric sliding gate which leads through the long private drive to this beautiful property, from the large double...
Gata de Gorgos Property for Sale
Gata de Gorgos Property for Sale
Brilliant Real Estate is a real estate agency specialised in selling luxury properties in Costa Blanca North. In this website you will find a complete portfolio composed of luxury Resale and New Build property for sale in so many locations along the Spanish coast such as Moraira, Jávea or Benissa, Marbella or Calpe.
In Brilliant Real Estate you'll find enthusiastic estate agents who provide the expert advice you are looking for when buying the property of your dreams in Spain. As a Spanish-Dutch Real Estate we provide all the support and information that any foreigner needs to accomplish the process of living in Spain.
Brilliant Real Estate will advise you on finding, buying, marketing and selling residential and/or commercial property of every kind.
Luxury Real Estate properties in Top Locations.
Our agency has a large portfolio of different sort of property for sale in Spain. You can find Resale properties as well as New Build ones. Despite the fact we mostly work in the dramatic area of Costa Blanca North in places such as Moraira, Altea, Calpe, Denia, Javea, our catalogue also includes marvellous villas in other places in Spain as Marbella or Ibiza.
Investment Opportunities in Spain.
It is also worth mentioning that our catalogue includes different kind of commercial properties, including hotels, catering venues, and event agricultural and industrial plots. Therefore, if you are searching for investment opportunities in Spain, we are the right people to work with.
Brilliant Real Estate works with you to maximize the value of your most important assets.
Our Services.
We can help you shortlist a selection of villas and exclusive homes that meet your exacting requirements for business, leisure and family lifestyle. We manage viewings and advise on the process of purchasing your property from start until completion.
In addition, our attention includes other kind of procedures as dealing with taxes, legalities, notary, decoration, relocation services, reforming your house, or even immigration permits, among others.
An Experienced Team at Your Service.
Our team of experienced agents can help with whatever you need, providing you a tailored and unique attention in English, Dutch, Russian, Spanish, French and German. Whether you are buying or selling a property through Brilliant Real Estate you may rest assured that the operation will run smoothly.
Our values are care, discretion, professionalism and enthusiasm.
Brilliant Real Estate has offices in three different places in Europe.
1. Moraira Spain-Costa Blanca.
2. Gorssel in the Netherlands
3. Sebastopol in Russia.
Contact us
Get in touch with Brilliant Real Estate if you are interested in buying or selling luxury villas or commercial properties in Moraira, Benissa, Jávea, Calpe, Altea, Marbella, Ibiza or other top locations in Spain.